How to start playing violin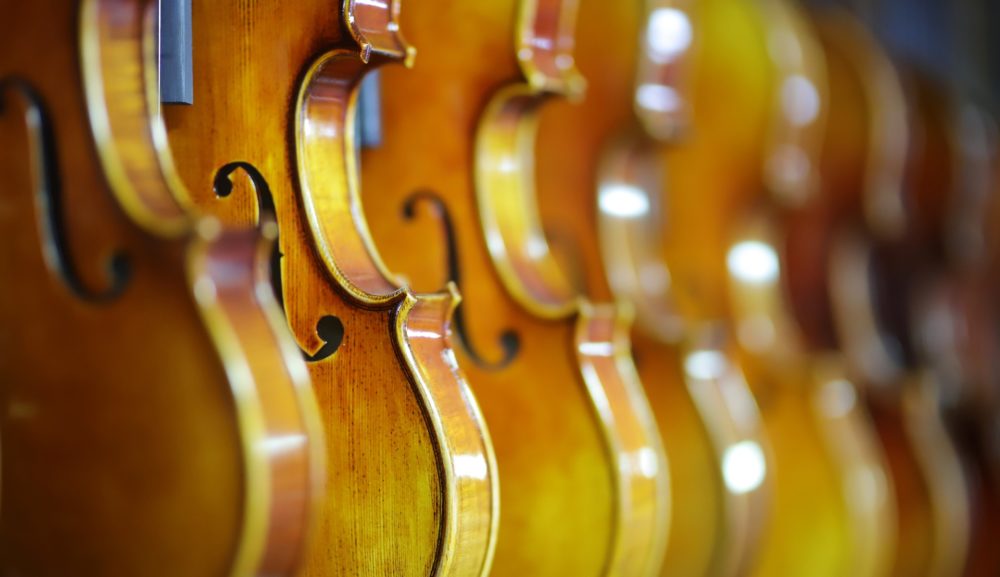 It is always a wonderful thing when one decides to delve into a new hobby, interest or discipline, as it gives us an opportunity to gain new knowledge, discover new passions, and invest our time in matters that we may find fulfilling. But many of us, however, may become insecure or intimidated when the time comes to start taking our first steps into a brand-new environment.
In this post we would like to offer some guidance to those who wish to start playing the violin, by showing you everything you will need to know – from which accessories you must have, to what to expect from your first few lessons!
目次
Where can I buy a Violin?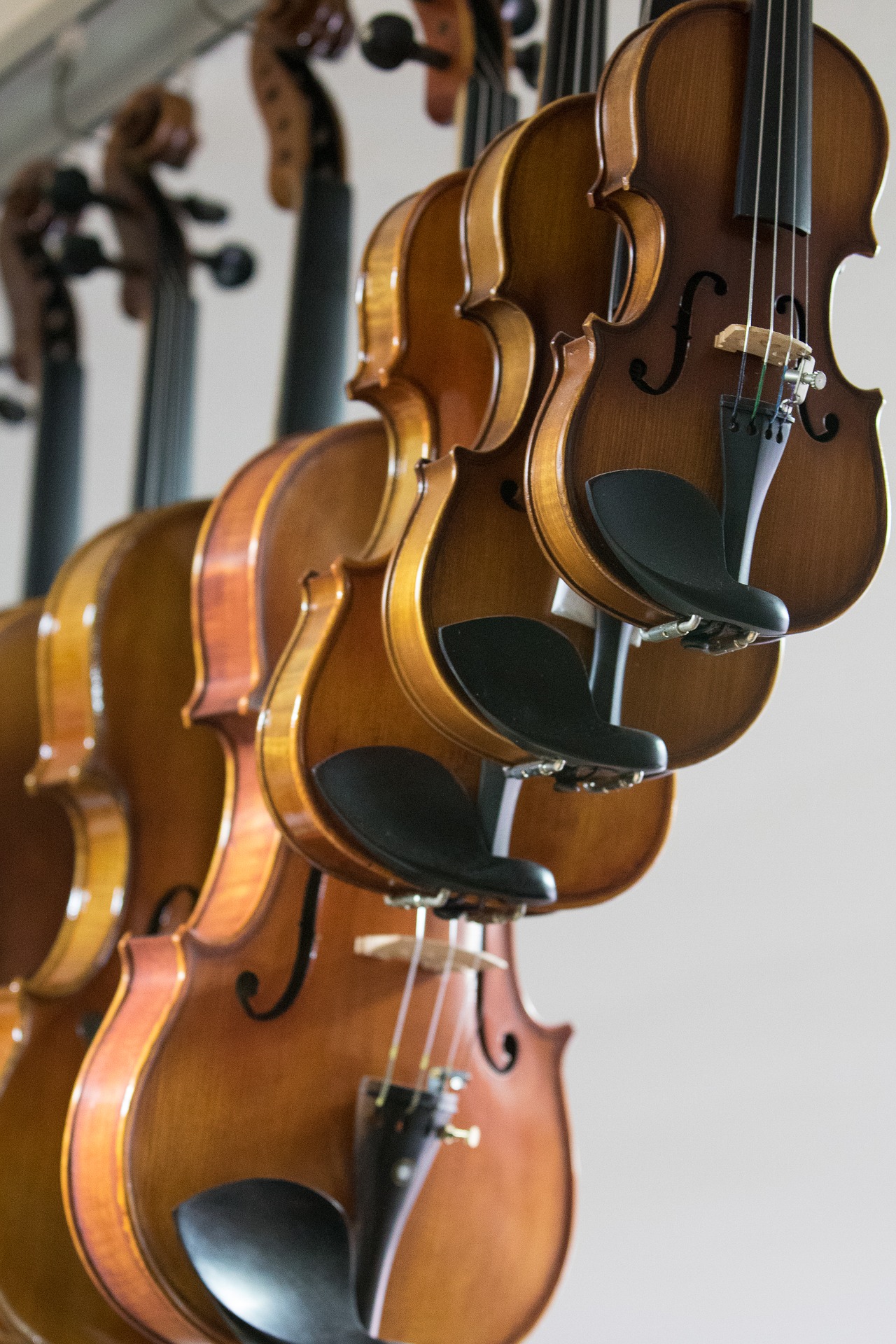 When it comes to buying your first violin, or renting one, there is a wide variety of alternatives to consider. However, one of the key points to keep in mind is that you should acquire a violin suitable to your current level. In the same way that one would not use a Ferrari to take their first steps in learning how to drive, we normally advise our beginning students against making big investments during the early stages of learning. We would strongly advise that you decide on a budget – and stick to it. Yes, it is true that the sound quality will vary greatly between an expensive instrument and a more accessibly priced one, however it is far more important to first develop your own sound and to become acquainted with the basic methods and techniques of violin playing. In order to find an instrument ideal for your needs, we advise looking into the following alternatives:
Violin makers, Luthiers, Music Stores
Do not be afraid to walk into any violin maker or music store around your neighbourhood, and ask them any questions you may have about starting or buying a violin. Very often, they will also be able to advise you and guide you towards acquiring your first instrument. However, we would advise that you try to visit multiple violin makers or shops in your area, as each one could vary greatly in choice and price range. If you happen to have any musician or violinist friends that could also give you some advice, make sure to bring them along! By the time you have visited your third or even fourth establishment, and have tried and tested various violins, you will begin to build your own idea of what kind of instrument to get, as well as what budget size you might need.
Online
In today's world, the internet has become a vast compendium of knowledge and goods of any kind, and as such, buying things such as musical instruments on the web has also become a possibility. This can, however, prove to be a riskier venture, so we advise those interested to be very careful when buying instruments online. On the one hand, there is the undeniable convenience of buying a violin with a few easy, well-placed clicks and having it promptly delivered right to your door. On the other, when acquiring a violin, a big part of your decision is going to be established around whether or not you like the feeling of the instrument, whether you enjoy its sound or not – in short, whether it is a suitable fit for you; and unfortunately, these are important characteristics that you will not be able to assess on the internet. However, if you plan on making it a temporary acquisition, for example, to become familiarised with violin playing, before making a more sizeable investment, then online buying could be a good possibility, as the internet will certainly provide a vast choice of instruments at a very accessible price range.
Renting a violin
If you are not yet sure about making such a long term commitment, or if you would like the idea of trying different instruments for some time before deciding on buying your own, many violin makers, music shops, and even music schools offer the possibility of renting a violin for a small monthly fee. We advise that you contact these establishments around your area and ask if they offer instrument rentals. This is also a very convenient choice for parents with children who wish to start playing the violin, as it is easier to change to instruments of different sizes as the child grows, without the need of buying a new one every time. This will be covered in more depth in our "How to Start the Violin" post oriented specifically for children.
What do I need to have?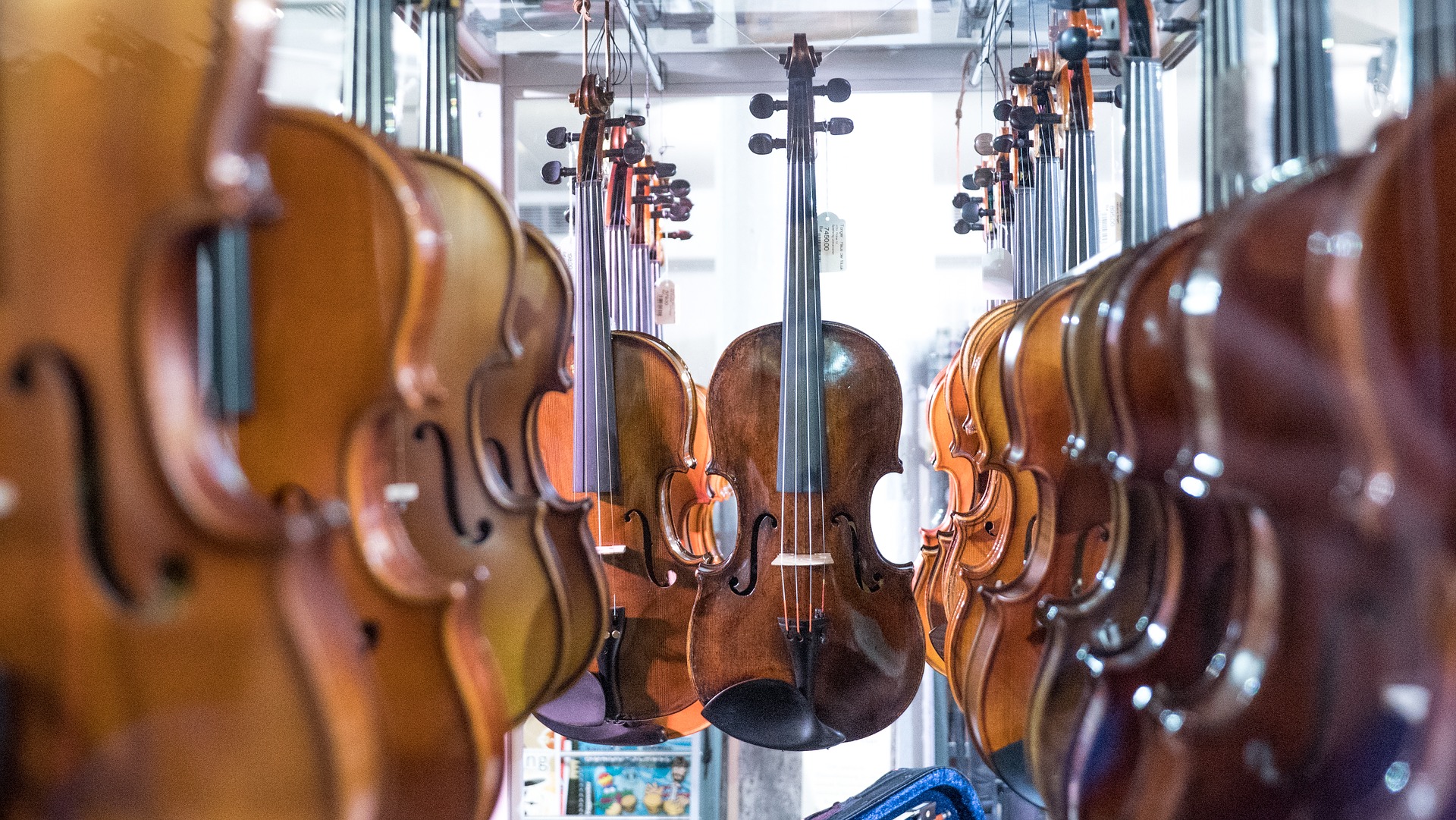 In this section we will be discussing all the accessories that you will need in order to start playing the violin, and taking your first violin lessons.
The Violin
Violins come in many different sizes, however, if you are an adult you will need a 4/4, or full-sized violin. The price range may vary greatly, and it will depend mostly on the size of the budget you will decide to invest. A beginner's violin may be bought for as low as \50,000 (~$500); though, when considering the relation between cost and quality, it is generally recommended to start at around \100,000 (~$1,000). Other factors that may influence the final price of the instrument may include the year when it was made – older instruments tend to be more expensive; as well as the country of origin – certain countries, such as Italy or France, count with centuries-old traditions in violin making, and as such, they often carry good reputations.
The Bow
Without the bow, your violin will not sing. It is for this reason that many regard the bow as the most important accessory. Much like the violin, the price range of the bow can vary greatly, from the more accessible carbon-fibre bows (starting at around \3,000 or ~$30), to the more traditional bows made from Brazilian Pernambuco wood. In both cases, the main things to keep in mind when looking for a new bow is that the bow stick must be relatively straight, with its natural, slightly downward arch, the horse hairs must be in good condition – clear (white, or cream-coloured) and evenly distributed, without gaps; and the tip and the frog (the two parts that hold the hair in place) must be well aligned and firmly in place.
The Shoulder Rest
The shoulder rest has been in use primarily since the 20th century. Before then, violinists tended to implement other methods to keep a proper hold on their instruments. Using a shoulder rest is going to allow the violin to sit more stably and comfortably on your shoulder, and it will allow you to have a freer left hand, as the violin will no longer depend on it to the same extent in order to stay firmly in place. Starting at around \1,000 (~$10) there are many different kinds and models of shoulder rests, and ultimately it is a matter of personal taste, so we encourage you to try different models at your local shop or violin maker to find the most suitable model for you.
The Rosin
The way your instrument generates its beautiful, unmistakeable sound is through friction between the horse hairs of the bow, and the metallic (often silver or aluminium) strings of the violin. However, the horse hairs alone are not coarse enough to grip the strings with enough friction to make them vibrate, and this is where the rosin has its role. You will find that rosin looks like a shiny stone or crystal, but it is in fact made by heating fresh, liquid resin from certain trees until it solidifies. It generally smells slightly of pine and has a glassy, orange appearance. The way rosin is applied is by drawing it across the entire length of the bow hairs a few times, which will leave a white powder or residue behind, allowing the hairs to have a stronger grip on the string. Beginner's rosins can be found for around \1,000 (~$10), but more expensive rosins may also offer a slight difference in terms of sound, helping the roundness of the tone and diminishing any coarseness caused by the white powder.
Music Stand
Every musician needs a music stand upon which to place their scores. In principle, you need a stand that is solid and stable enough to hold your scores without toppling over, and one that you can set at different hights, to accommodate for your way of playing – whether you are standing or sitting down. If you are playing in an orchestra or ensemble, it is of course preferable to have a collapsible stand, as it can be folded and carried fairly easily and it does not occupy much space. However, non-collapsible stands are more convenient for home use, as they are certainly more durable and stable. In the case of non-collapsible stands, we would recommend ones that use screws or clamps to adjust the height – the alternate option being a telescopic adjuster, which might loosen with time, and thus might not hold the same height for extended periods of time.
Cleaning Cloth
Your violin and bow need regular cleaning and care, as rosin residue, dust, and sweat, etc. may leave stains or marks that may become hard to remove if left for long periods of time. It is because of this that it is advisable to always carry a cleaning cloth in your violin case, this cloth will be used to wipe the body and fingerboard of the violin, as well as the bow stick after every use (do not wipe the hairs with the cloth!). A regular cotton cloth will work just fine, although some music shops and violin makers sell cloths specifically designed to care for the wood of your instrument.
The Violin Case
Last but certainly not least, you will need a violin case. This will be the home of, not only your violin, but the rest of the accessories as well! An average violin case will count with respective compartments for your violin, multiple bows, rosin, shoulder rest, cleaning cloth, and very often, even music scores. Generally, violin cases are hard shell cases, made of balsa wood laminate or carbon fibre, and can be found starting at \4,000 (~$40) on the lower end. Make sure you choose a case that is both durable, and that will protect your instrument properly.
Where can I learn to play the violin?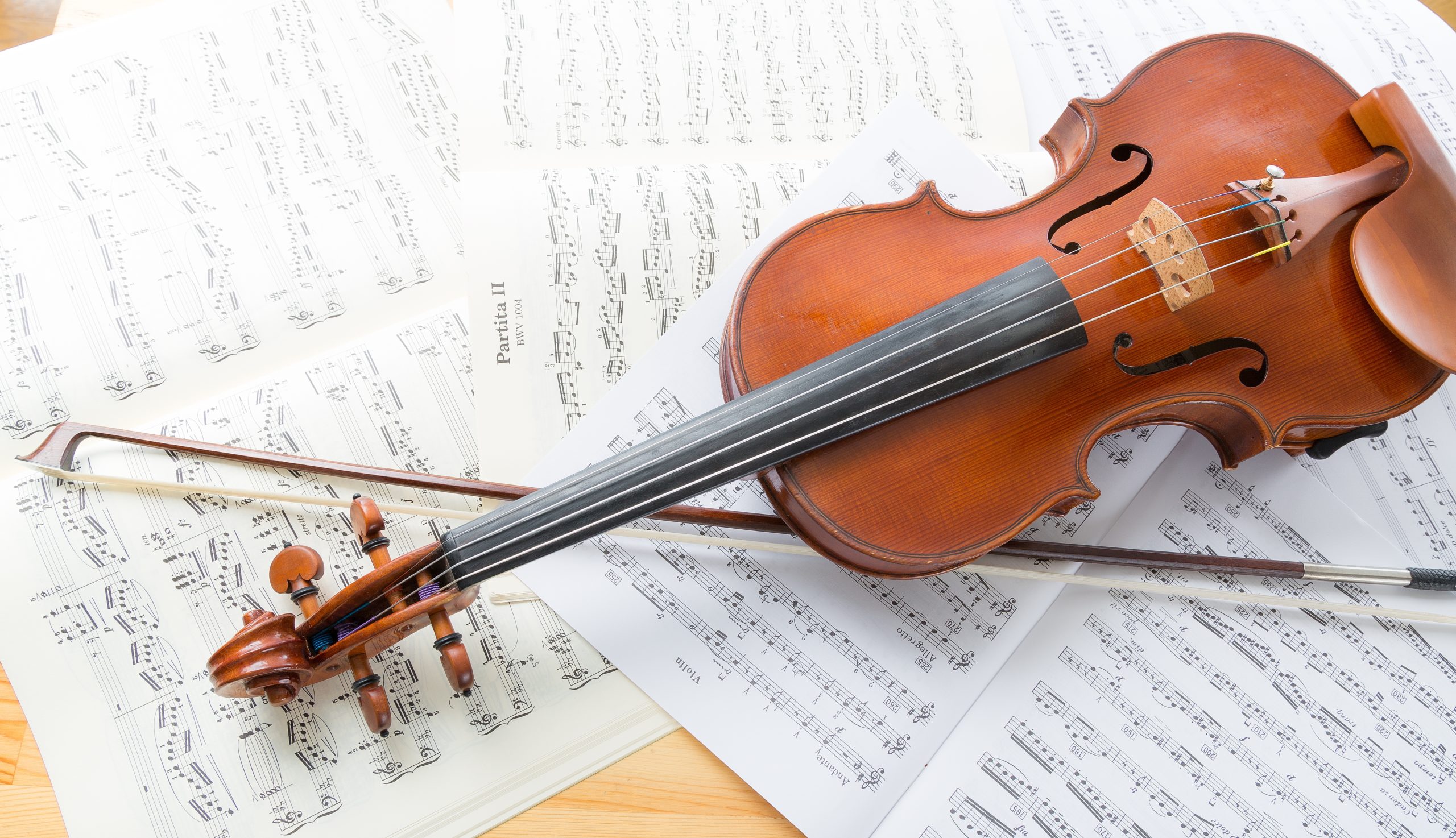 So, you already have everything you need. What is the next step?

You need to find a suitable teacher.

In this portion of our post we will discuss the different alternatives you may find when looking to start your violin lessons.

Join a Violin or Music School
This would certainly be the most ideal choice. Whether it be a music school, exclusively a violin school, or a private teacher, most institutions are open and glad to welcome any new student, regardless of their age or level, so we encourage you to contact and visit several places around your neighbourhood so that you may start your violin lessons as soon as you are ready! Many schools and teachers also offer one-time trial lessons, so make sure to take advantage of this option, whenever possible, to get acquainted with the different styles in approach and teaching that you will find, so that you can choose the environment that is most suitable to your expectations and aspirations. Do not be afraid to contact the schools around your area to ask whether they offer trial lessons.
Online Lessons
Recently, many musical institutions have started implementing online courses into their curriculum; and with some notable advantages, this might also be a promising alternative to look into for certain students. Online lessons provide more flexibility to students that may have certain time constraints – such as people who work during the day, for example, allowing you to take your lessons directly from your home. Another great advantage is that this might allow you to join certain music schools or teachers from different parts of the world, offering you the possibility of learning from some world-renowned musicians and violinists. However, beyond all that, online lessons count with one great disadvantage which is impossible to overlook – that is, they lack the physical presence and physical contact so essential when it comes to helping students develop in the right ways.
Self-learning
While it is true that it is possible to teach yourself how to play the violin, and that certain violinists throughout history have been self-taught, this is not an option that we would generally recommend, as the importance of having a proper guide cannot be overstated. However, if you truly wish to venture by yourself into the world of violin playing, you will be able to find a myriad of courses online – Youtube videos, online courses, e-books; as well as multiple books or written methods that you might be able to buy. Having said that, the most beneficial way, and the safest way to ensure that you are approaching this new hobby properly, is by finding a teacher that suits your needs.